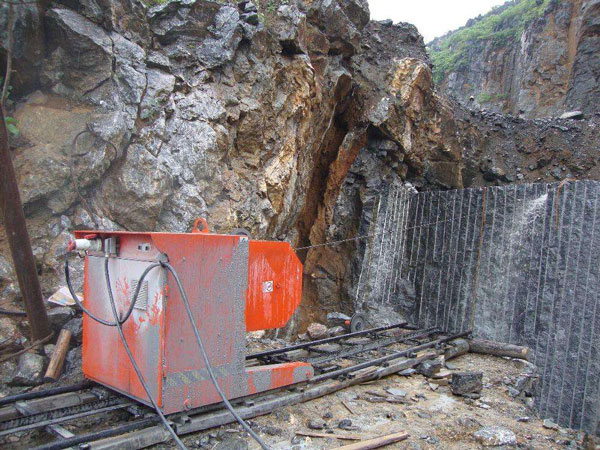 PSM Quarry Wire Saw Machine Introduction:
PSM (Power Saving Master) series of quarry wire saw machines are Kanghua's fifty generation and flagship products. Equipped with permanent magnet synchronous motor, the output power has increased by 50%. The cutting capacity for marble is 10-16 m² per hour and 8-12 m² per hour for granite on real test. Maximum wire length is 150 m. This series of products is very easy to operate. There are only a few number of buttons in the control panel.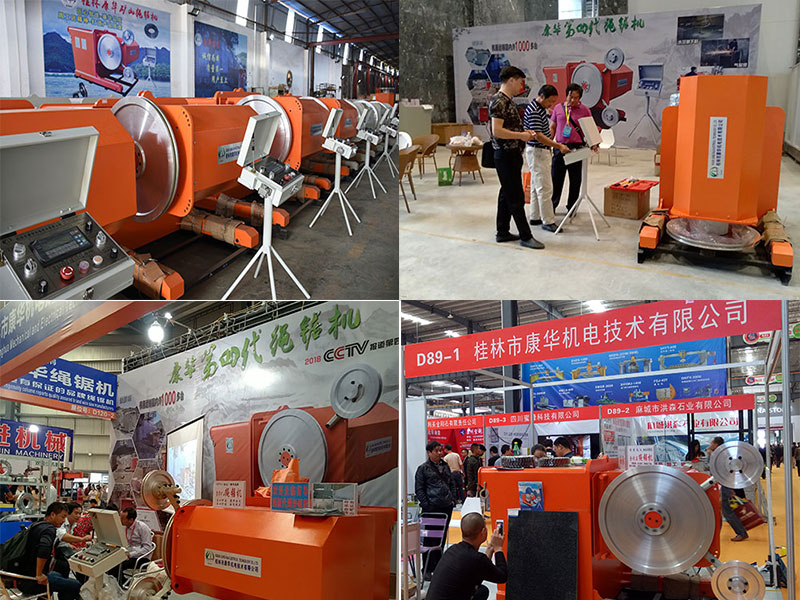 PSM Quarry Wire Saw Machine Features:
PSM series are equipped with double-inverter control system, which has set up a landmark in the quarrying diamond wire saw industry. With the help of inverter, the cutting and feeding speed can be controlled automatically without requesting labour operator to be always at the side.
This series of machines have a walking rail which guarantees the machine works even in slope position. The PSM stone cutting machines can do ground level cutting and parallel cutting with maximum width of 2200 mm without moving position.

PSM Quarry Wire Saw Machine Clients Cases: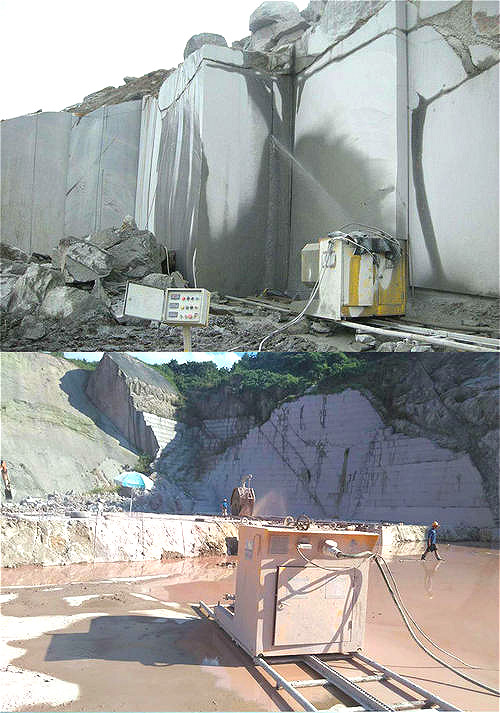 PSM Quarry Wire Saw Machine Advantages:
1) Slewing Bearing with Double Support--Power Head Never Sags;
2) Integral Sealed Bearing in Pulley--More than 2 years Working Life;
3) Permanent Magnet Synchronous Motor--More Powerful and Constant High Torque;
4) Screen Display Control System--Lower Failure Rate and Easier Operation;
5) Backup Operation System--Guarantee No Breakdown and Continuous Working;
6) One-piece Lifting Lug--Safer Hoisting;
7) Thicker Steel Plate--Strong and Durable;
8) Automatic Cutting--Higher Cutting Efficiency;
9) Inching Function--Convenient to Find the Wire Saw Connector;
10) Automatically stop when cutting almost completes--Manual control will substitute after automatic stops;
PSM Quarry Wire Saw Machine Video: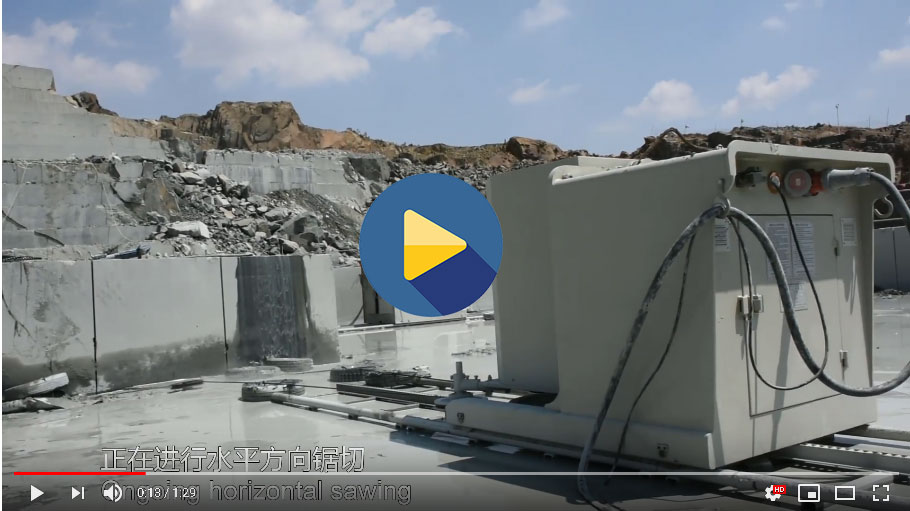 Technical Parameter
| | | | | |
| --- | --- | --- | --- | --- |
| | PSM37 | PSM45 | PSM55 | PSM75 |
| System power(KW) | 41 | 49 | 59 | 79 |
| Main motor power(KW) | 37 | 45 | 55 | 75 |
| Main flywheel diameter(CM) | 700 | 800 | 800 | 800 |
| Wire saw speed(M/S) | 0-40 | 0-40 | 0-40 | 0-40 |
| Max. wire length(M) | 20-80 | 20-100 | 20-120 | 20-150 |
| Walking motor power(KW) | 0.75 | 0.75 | 1.1 | 1.5 |
| Cutting angle | 360 | 360 | 360 | 360 |
| Walking speed (M/H) | 0-40 | 0-40 | 0-40 | 0-40 |
| Rail length (M) | 2MX3 | 2MX4 | 2MX4 | 2MX4 |
| Working temperature (°C) | -15~+40 | -15~+40 | -15~+40 | -15~+40 |
| Net weight (KG) | 2200 | 2300 | 2600 | 3300 |
| Dimension(CM) | 185X120X130 | 185X120X130 | 185X120X130 | 200X130X135 |